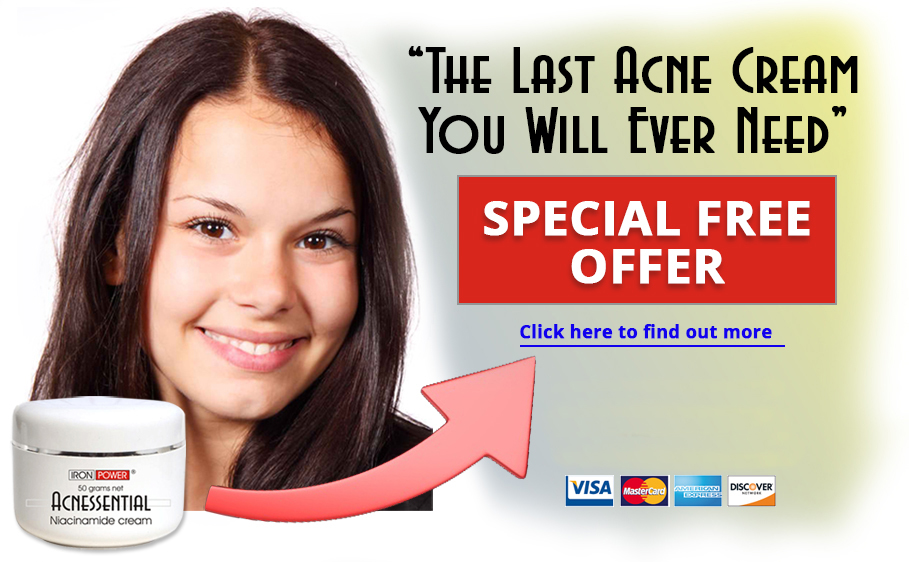 Acnessential 4% Niacinamide Cream – Nasty on Acne… Kind to Skin!
---

Prescription Strength Results in a Natural Treatment
Effective: YES
Prescription: NO

Non-Irritating Acne Fighter, Starts soothing from day one.

 No flare-ups or setbacks…just immediate improvement

It's easy to implement, and you can start seeing results immediately

Fades Acne scars…and gets rid of blemishes FAST.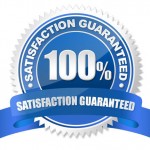 100% SATISFACTION GUARANTEE…or YOUR MONEY BACK
If your acne, spots, and blemishes don't disappear…if redness and inflammation isn't eliminated…if your complexion doesn't start glowing with less wrinkles and fine lines while old acne scars fade…and if you don't get softer, smoother skin without dryness and flakiness…while your confidence and self-esteem soars…simply return the empty container/s and we'll refund your complete purchase price, no time limit, no questions asked.

TESTIMONIAL FOR 4% NIACINAMIDE CREAM…
"This cream started to work after only 5 days of using it, and it's continued to work ever since. It makes the skin look very smooth. It's hard to put into words, it's like it covers the skin with an invisible coating that keeps acne away. Any pimples that do develop are very small and usually go to whiteheads quickly, instead of staying as a large red bumps for weeks. And they fade away after a couple of days."
– Greg Muntz, Natural Acne Treatments
Amazing Natural Acne Treatment Delivers Prescription like Results…
Incredible… but true. Imagine a natural cream derived from vitamin B3 (Niacin) that can clear your skin of acne and blemishes as effectively as a prescription drug.
University tested by the New York University College of Medicine 4% niacinamide was proven to be as effective at treating acne as the leading prescription cream, Clindamycin.
But that's not all…in other university tests niacinamide cream has been shown to…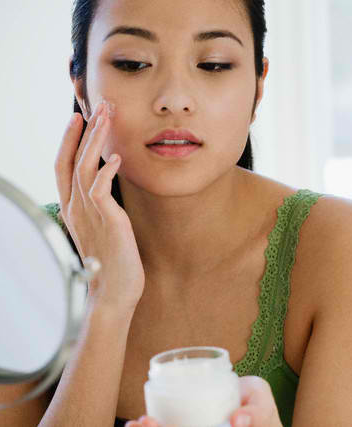 Reduce fine lines and wrinkles

Decrease red blotchiness and skin sallowness (yellowing)

Hydrate and moisturize the skin– Topical niacinamide never dries the skin like other acne treatments but it increases the ceramides of the skin causing the skin to retain more moisture. 

Improve skin elasticity Soothe red, irritated, cracking or itchy skin Lighten skin color (skin whitener) 

Give softer, smoother, younger looking skin in only 6 days 

Decrease hyperpigmentation and age spots

Decrease red blotchiness and skin sallowness (yellowing)

Lighten skin color (skin whitener)

Soothe red, irritated, cracking or itchy skin

Also be beneficial in skin problems such as atopic dermatitis (eczema), psoriasis, and ichthyosis
So not only will Acnessential effectively and swiftly clear the skin of acne, it will also have the side effect of glowing, radiant, healthy, young, vibrant wrinkle less skin.
Whereas other acne treatments result in unwanted negative side effects (dry skin and tolerance to name just 2), the side effects of using Acnessential are both positive and desirable.
TESTIMONIAL FOR ACNESSENTIAL…
"I really like Acnessential. It works well. Keep up the good work and I hope the product keeps coming worldwide. Thanks!"
– Nick, New York
To summarize…
FAST—noticeable results in just days…not weeks or months.
EFFECTIVE—University proven to work as well as the leading topical prescription medication (Clindamycin)
CONVENIENT—One product…once per day…no prescription or doctor's visit required
SAFE—Not harsh on skin–No unwanted side effects
NATURAL—derived from Vitamin B3
ECONOMICAL—50 grams lasts 6 weeks
PROVEN—New York University College of Medicine found 4% Niacinamide gel helps 82 out of 100 acne sufferers.
TESTIMONIAL FOR ACNESSENTIAL…
"It is pretty amazing stuff. Initially, I was slightly skeptical of how it would work and the possible benefits that are mentioned on your site, but after using it for almost a month I have definitely noticed a difference. It has greatly reduced blemishes and it's also just improved the overall look of my skin. It has a way of making you look refreshed and rejuvenated. I will recommend it to others and I just thought I would pass on the positive feedback and also a personal thank you. Great product!"
– Anna, USA

MORE FEEDBACK FROM CUSTOMERS…
"Hi there! Just double-checking that you've received my payment (Ref: 4180968). Any idea when it will be shipped off? It's just that I'm travelling and need to know when to sort of expect the delivery 🙂 PS: I've had WONDERFUL experiences with your Acnessential product – I've recommended it to loads of friends – thank you! Thanks!"
– Karin, UK
"Hello! I have received the package! This time, they arrived in good shape. Thanks a lot!! I like niacinamide cream because it seems that it works well. My skin looks better than before. Yes, I am very happy! I really appreciated your time and patience!"
– Tadayuki, Kentucky USA
"Hi there. My son loved your product (acnessential cream) and got great results. He is close to the bottom of the jar and has begged for some more. I have made several attempts to place an order but haven't been successful. Is there any way you can process an order for the cream and charge it to the same credit card used on the last transaction?
Thanks in advance."
– Maria, California USA